Every kid needs a great backpack for school and Type 1 Diabetes kids need cool options to carry supplies! Parents want a good sturdy bag that doesn't cost an arm and a leg. This collection of bags have been recommended by many Type 1 families and we have even bought a few for our children. I am recommending them since they are under $20!
Whether your Type 1 Diabetic is a boy or a girl I am sure that you will be able to find a suitable bag to help them carry their supplies during school. Many of these bags have lots of extra pockets which make carrying supplies more organized and accessible. We are able to fit blood glucose meter, insulin pen, glucagon pen, extra Dexcom Sensor and some snacks for lows like juicebox, pb crackers,etc.
We bought all four of our children sling bags for Christmas when the price dropped under $12! They each use them for a variety of things but Eldest uses his for his T1D supplies. His sling bag has come in handy when he rides his bike, is playing at the park or on a homeschool field trip!
We recently went to Lake Loramie State Park which has a beach to swim and play in but Eldest still needed to pack his diabetes supplies.
Since we homeschool and blog and get to experience different adventures it is nice for our children to pack light with sling bags for day trips. Princess loves blue so she usually has her blue LC Prime bag when we go away for the day!
The picture above is from our recent visit to Put-in-Bay via Miller Ferry! All four of our children enjoy riding the ferry and seeing Lake Erie!
Small Water Resistant Nylon Cross-body Purse

Girls Light Small Nylon Fabric Crossbody Shoulder Bag
Big Red is wearing his red LC Prime sling bag while we head down the bike path to enjoy a family nature walk!
Coreal Short Trip Lightweight Shoulder Backpack
eshion Crossbody Shoulder Bag under $10
MALEDEN Waterproof Outdoor Sports Crossbody Sling Bag under $15
HEXIN Rated 20L/33L Lightweight Waterproof Foldable Backpack two shoulder straps
CARQI Sling Bag Waterproof Shoulder Backpack Crossbody

WATERFLY Sling Shoulder Backpack
Travel Lightweight Shoulder Backpack Sling CrossBody Bag
EGOGO Multi-functional 3 Layers Sling Pack with Adjustable Shoulder Strap
OutdoorMaster 15L Packable Sling Bag CrossBody Bag
Kalevel Cool Outdoor Sports Casual Canvas Unbalance Backpack Crossbody Sling Bag 
SlickBlue Casual Canvas Backpack Crossbody Sling Bag
Kawei Knight Nylon Sling Bag Messenger Backpack 
Leegoal Mens Canvas Chest Pack Crossbody 
Large Military Shoulder Bag Crossbody Duty Gear For Hunting Camping Trekking

Even if your child is not a Type 1 Diabetic I am sure that one of these bags would make a great addition to their school supply or homeschool supply list! I will try to keep this post updates with current items in stock on Amazon and images of my own children using various sling bags! (updated 9/19/17)
To read more of our son's T1D story check out these posts: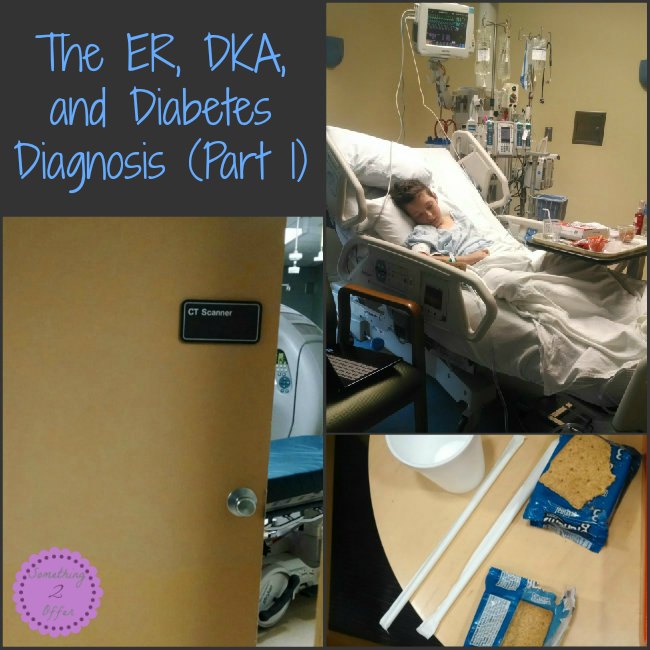 The ER, DKA, and Diabetes Diagnosis Part 1
Vacation Planning with Type 1 Diabetes
6 to 1 Insulin Ratio, Puberty and Type 1 Diabetes
Type 1 Diabetes Rescue Boxes for Back to School
Type 1 Diabetes: Teaching Siblings How to Check Blood Glucose Levels
Our T1D journey began on a cold December day with Eldest being diagnosed 12/13/14 and being in DKA! We have had many ups and downs through our journey with a T1D entering puberty and hormones and insulin colliding. Join us as we share tips to cope with T1D through our monthly newsletter.
Want to stay updated when NEW Type 1 Diabetes posts go live? Join our T1D newsletter!
Disclosure Statement
The information on Something 2 Offer is provided for informational purposes only. It is not intended to be substituted for the advice provided by your doctor or other health care professional. If you rely upon any programs or techniques, or use any of the products and services made available by or through the use of our website for decision making, without obtaining the advice of a physician or other health care professional, you do so at your own risk. The nutritional and other information on our website is not intended to be, and does not constitute health care or medical advice.
The views expressed on Something 2 Offer have not been reviewed or endorsed by the FDA or any other private or public entity. is an independent, privately run business separate from any other organization. Affiliate links are used within this post to provide monetary support for our blog.